Abbey Events and News
Abbey likes to have fun with our members. Our events give us a chance to participate with our community and interact with our members on a personal level. Bring the family out. We can't wait to see you!


2018 Community Events
Member Appreciation Day - Vandalia
September 20, 2018
An all day event with food, raffles, and more.
800 Falls Creek Drive
Learn more
Member Appreciation Day - Troy
September 27, 2018
An all day event with food, raffles, and more.
1341 Wayne Street
Learn more
Past Events
The Lebanese Festival
Friday, August 24, 2018
Middle Eastern dancing, entertainment, cultural displays, craft booths, amusement rides, and more.
Learn more
20th Annual AleFest Dayton
Saturday, August 25, 2018
Ohio'slongest-runningg craft beer festival.
Learn more
The Taste Festival
Thursday, August 30, 2018
Samples from over 30 restaurants, put on by Kettering-Moraine-Oakwood Chamber of Commerce.
Learn more
Alter Fest
Thursday, August 30, 2018
Alterfest returns, rides and games all weekend.
Learn more
Wednesday, Feb. 21st
Abbey WON Business of the YEAR! Last night we were recognized for the significant contribution to the overall good of the community, capital investment, community involvement, specialized products and for outstanding team work! THANK YOU to our members and The Abbey Team for making this dream of us come true! CONGRATULATIONS!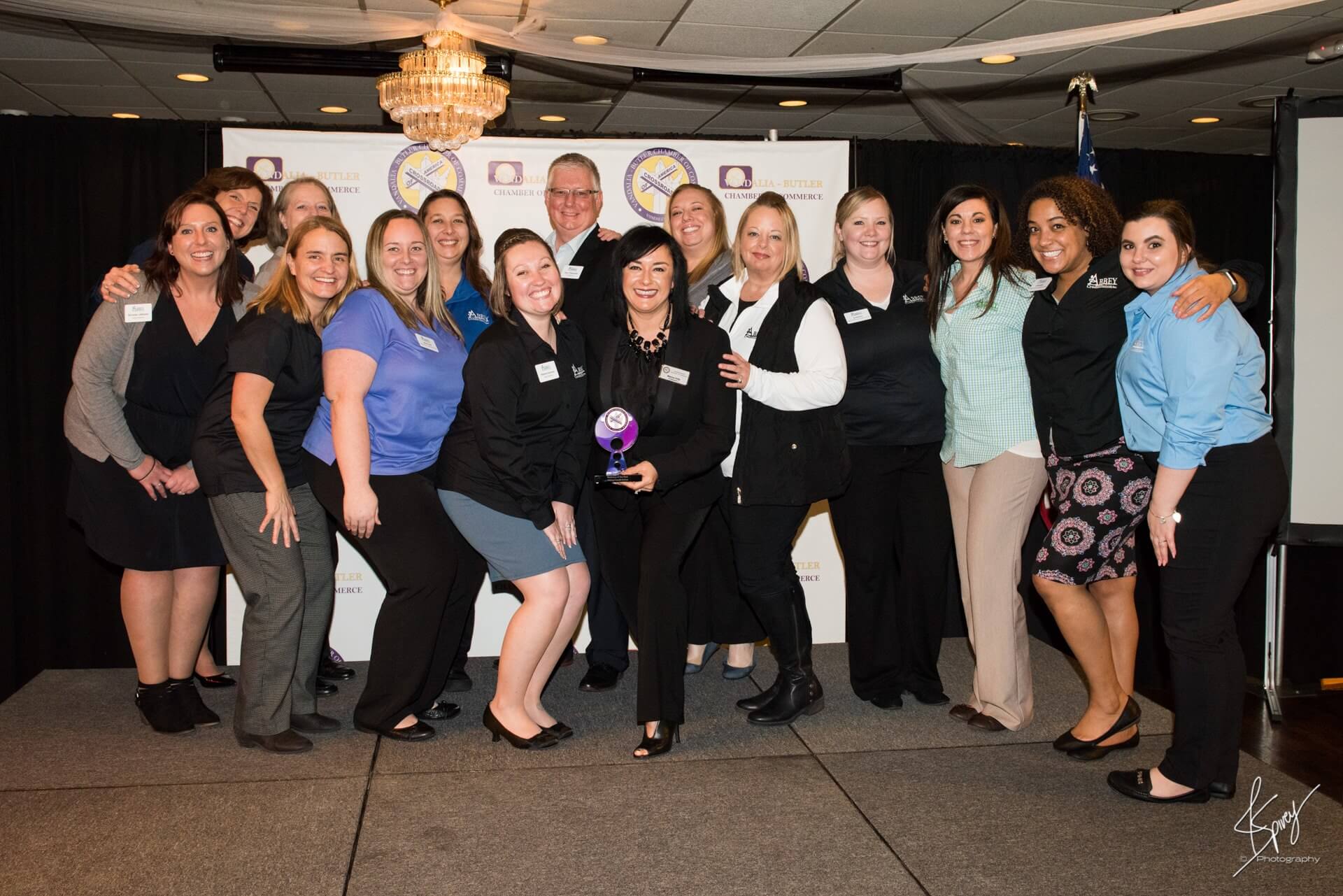 Saturday, Feb. 3rd
All You Can Eat Spaghetti Dinner!
Saturday, Nov. 4th
Pink Ribbon Girls
Thursday, Oct. 19th
FREE Seminar on Growing Your Business
Monday, Oct. 2nd, 2017
Student Choice Presentation

Learn more
Sunday, Oct. 1st, 2017
Vandalia Fire House Open House
Learn more
April 20th, 2017
79th Annual Meeting
November 19th
3 Bands 1 Plan Take 2
November 18th
A NIGHT AT THE RACES!
Oct. 21 & 22
GLOW Nature at Night
Oct. 12th
Pick a Pumpkin
October 2nd
Vandalia Division of Fire Open House
August 16th
Troy branch Cookout, Member appreciation day, Bike winner recipient
August 15th
Vandalia branch Cookout, Member appreciation day, Bike winner recipient
June 18th
Abbey Credit Union staff assisted the Salvation Army with their Hunger Relief program, serving over 152 lunches.
April 9th
The Troy Fire Department came to Abbey Credit Union's Troy branch and properly fitted over 30 kids with safety bike helmets.
April 1st
Abbey Credit Union launched the Pay it Forward program by donating funds for helmets to the Troy Fire Department and Vandalia Police Department. Thank you to our members who donated towards this worthy cause!
Notes: As events are scheduled, this listing will be updated. Dates are subject to change.
Abbey CU 2015 Annual Report
Click here to view or download Abbey CU 2015 Annual Report

Supporting our community, and providing a convenience to our members, Abbey Credit Union offers a link to Miami County & Montgomery County websites.
MIAMI COUNTY COMMUNITY EVENTS
MONTGOMERY COUNTY COMMUNITY EVENTS
Abbey Credit Union News
No news is available. Please check back later.